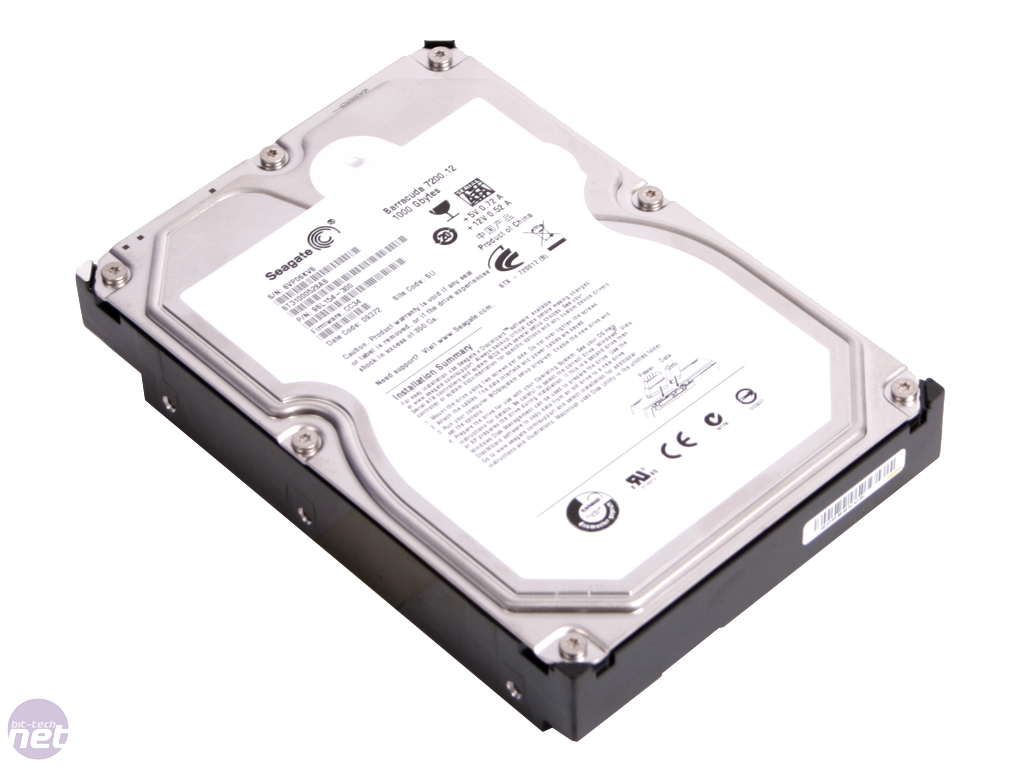 Intro:
I will state from the beginning that I am a Seagate fanboy, but I will try to give a fair review on this product. What I mean by that is I won't glorify it anymore then I would another drive.
Price:
I got this drive on sale at BestBuy for $79.99, but the retail price is $99.99 so I guess it's a good deal! (If you think $0.10 per gigabyte is a good price)

Packaging:
Seagate did a really good job when it came to packaging this product! There was no bubble rap, but they did put the drive in foam end caps so at no time did the drive ever touch the box. The drive came in an anti-static bag which was good for placing the drive on while I routed the SATA cable for the new drive.
Contents of Box:
The box came with a few things in it…
-          Seagate Barracuda 3.5in internal drive (of course :/)
-          SATA interface cable
-          SATA power cable
-          CD with DiskWizard software and manual
-          Quick start guide
-          Mounting screws
-          5 year limited warranty
Performance:
Well, for a storage drive this is amazingly fast. I have the 250GB version of this drive for my boot drive. It was a big difference from the old IDE hdd I had. I boot a lot of Virtual Machines from this drive and it is amazingly fast (besides Windows Vista), For the average user I say that a 5400rpm hard drve (for storage) will do the job, but if you need speed, just go for the faster drive.
Overview:
This drive is amazing! It is very sturdy and quiet. My case fans (on low) are louder than the drive at full speed! I give this hard drive a 5 out of 5! I definitely recommend it to anyone.
Original Post: http://www.nickmiller.co.cc/2010/review-seagate-barracuda-1tb-7200rpm-hdd/